Your IP address or your internet high and active connection with your iPhone is both things that identify your iPhone or any other smart device that you are using. Especially to browse the internet, these both things matter a lot. Commonly, you all don't have to worry about your IP addresses.
But, when it comes to changing your IP address to protect your privacy or changing the WiFi connection stuff, it's crucial to know how to change IP address on iPhone or any other smartphone.
Now the issue is, to change the IP address iPhone, first, you need to know how to change your IP address on iPhone. No worries, we got you all covered. Below, we are going to tell you the ways from which you change your IP address easily in minutes. Have a look.
How to find and change the IP address on your iPhone using settings
All the steps and procedures are going to be easy and simple. Just make sure to read carefully till the end.
Step 1:
The first thing you all have to do first is that you all have to open your Settings app. After going to that app, find "WiFi".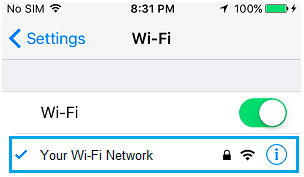 You will find the "WiFi" option on the top of the screen.
Step 2:
Now, tap on the Wifi connection with which your device is connected. Also, you can click on the "i" icon to go further.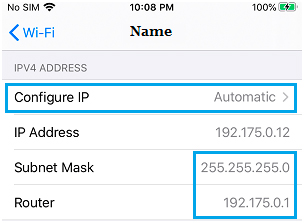 Step 3:
Lastly, go to the "configure IP". Now, on the configure IPV4 screen page, you see the " Manual" option. Tap "Manual" and after that enter your whole IP address details in the given box.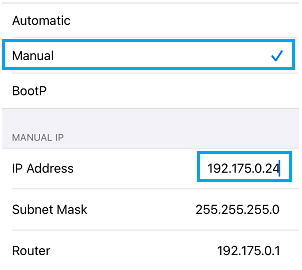 Note:
When you are all done, keep one thing in your mind, make sure to click on the 'save' button before going out of the Settings app. By clicking on the "save changes" your new IP address will get saved in your iPhone and no other can disturb your privacy. Also, make sure that you're not changing your IP address with an untrustworthy person. This can cause hacking issues with your smart devices and can also harm your whole system.
One more thing, if you are having a problem with your Wi-Fi connection, you can also send a request to your private router. The router will help you to refresh your Apple's phone IP address. If you don't need to enter your accurate or specific IP address details, we guess, this option is just made for you.
Conclusion!
So, this is to change ip address iphone. In this article, we have taken you through the process of changing the IP address of your iPhone in minutes. Changing your iPhone's IP address can be a taste of minutes if you follow the above-mentioned instructions. Also, changing your IP address can keep your device safe from many harmful effects and viruses that can affect your device easily. Just make sure that you have read all the given instructions carefully.