What does red dot on Apple watch mean? Anxious to know about that? Well, commonly a red dot/icon/symbol is named as a warning that something is wrong. But, in the Apple Watch, it's not like that. You must be aware of that red dot on Apple Watch, but many of you are taking it too much seriously. Now, we want you to relax and suggest you dive into this article to know more about that red dot on Apple watch. Let's start.
What Does Red Dot On an Apple Watch Mean?
You all must have noticed that red dot on top of apple watch, right? Right. Also, you all ate here to know about that red dot. Well, we got you covered. The red dot gives us the indication that there are some tasks that you have left incomplete. (Tasks mean notifications, messages, and calls.) It is super simple and easy to check your notifications and let the red dot turn off.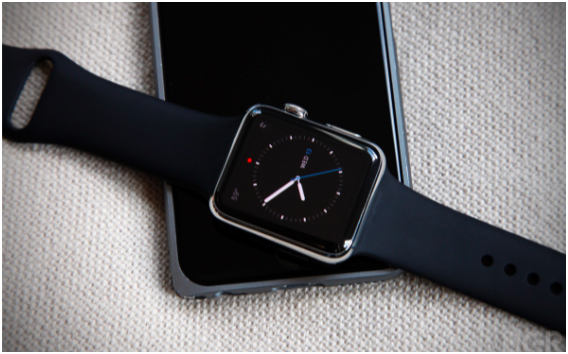 Below we are going to tell you how to do it.
Note: Make sure to read and check all the instructions and methods that we're going to discuss below, this will help you to get more ease.
How to check notifications on your Apple Watch?
All the steps are going to be easy and simple. Have a look.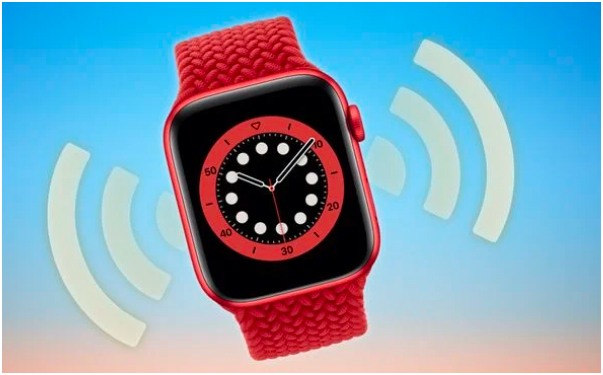 Step#1:
The first step that you have to do is open your Apple Watch and swipe down/left/right to get entered in the notification section.
Step#2:
When you'll get in, you'll see the notifications because of which the red dot was appearing. Now, for reading and checking them click one by one to make things manageable.
Step#3:
And, the last step is, (if you want to delete any of them), swipe to the left side of your watch and press the X key right away. Also, you can delete them by scrolling down your Apple Watch screen and hitting the dismiss button that will appear in the last.
That was easy, right? Make sure to follow them in the way we have mentioned. Otherwise, you can also face a problem with it.
How to turn off the red dot for notification?
If you want to vanish this red dot on Apple Watch forever, there's also a simple way. You can remove the red dot by doing this simple method, below.
All you have to do is, click on the "Notification option" that is under "My Watch" and slide the button to Off.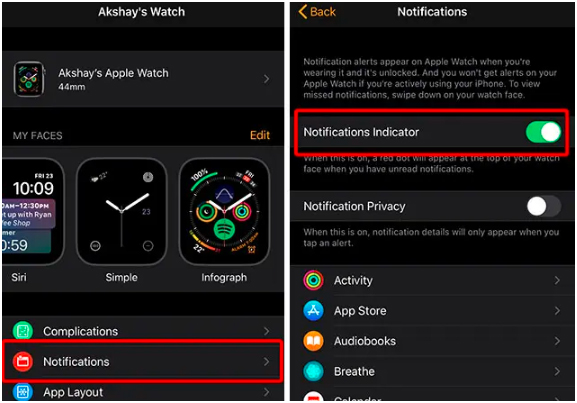 You can re-enable this feature any time you want by just sliding the button to ON. Make sure that after re-enabling this feature the side gets green.
From sending emails to receiving emails, getting messages, receiving voice calls, and even a simple text, an Apple watch can help you a lot.
So keep things all together and simple to keep an eye on your iPhone without having it in front of you. To be honest, there is not such a big issue if we keep the red light on. But still, if you want to, do that right away.
Conclusion!
The small red dot also appears on some screens as a green color. So, for them, we also suggest doing the same method on their Apple watch to get rid of this. Also, many of you have seen an orange dot on your Apple watch as well. The orange appears when your Apple watch's mic is activated, which means you don't have to stress out because of that also.