All the readers reading this are aware that reading books on Ipad or iPhone online has completely changed the book industry. As we all know almost every author/publisher now has an online presence, like ebooks, reading apps on iPhone and iPad. Nowadays, there are several apps, services, and sites that can help you read the writer's book easily on your iPhone or iPad.
Now, we're going to talk about some of these apps and sites that will perfectly help you to read online. Also, there are a handful of recent best reading apps for iPad and iPhone that have launched days ago. So, we will make sure to add all of them. We are sure you must be unaware of the many apps that we are going to talk about below. So without any further hold up let's start reading the article right now.
Best Reading Apps For iPad and iPhone
1: Scribd
2: Hyphen
3: Amazon Kindle
4: Marvin 3
5: Serial Reader
6: TiReader
7: Kybook 3
8: Apple Books
9: NOOK
10: Libby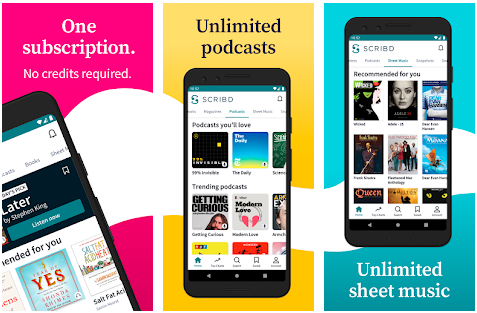 1: Scribd
Scribd is an app that carries the largest amount of ebooks as well as audiobooks in its app. The app is surely comparable to some big apps like Amazon and more. Scribd is the best book app for iPhone. Also, the best book app for iPad as well. The great thing is, you can find sounds, music, and some research documents on Scribd. The app also offers the best user service and shows us the bestselling items such as books, for our ease. It even comes with an Android version for Android users to provide them with the thing they are willing to read for.
The best and beneficial thing that this app does is, it allows us to download ebooks for offline reading as well. Great, right? Right.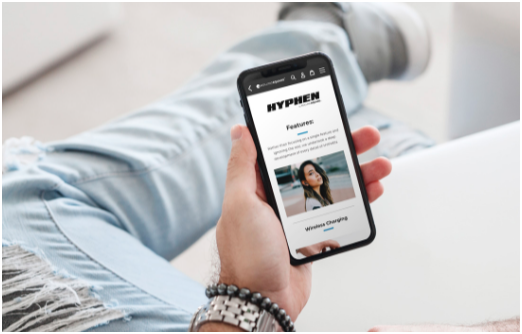 2: Hyphen
Here comes the great, excellent, and best book app for iPad and iPhone. Whenever it comes to reading books on iPad or even on iPhone Hyphen always takes the lead. The foremost great thing that we love and you will, it also provides us format, font, size, etc. This thing provides us the opportunity to work and read in the way we want. Also, the app allows us to download different files on it. You can also import ebooks and epub files for your ease. You can also include any of the files/images from the drive kind of apps in it. In short, this fantastic app lets you make a different category of anything you want. Hyphen is a paid app. You can get this app from the apple store for $2.99.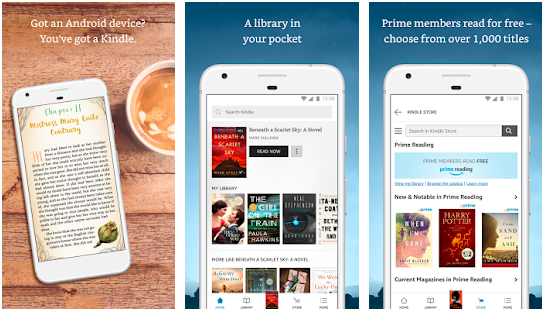 3: Amazon Kindle
Here comes one of the most popular apps for reading books on iPad and iPhone. The well-known app Amazon Kindle is the most common and excellent if you're willing to have a great one on your phone. The cross-platform syncing helps to show up the latest book you purchased from Amazon on this app. Moreover, this process only asks for your email and login to the Amazon website, nothing much. Also, Amazon kindle has a fantastic news feed that helps you find the latest trending stuff on its app.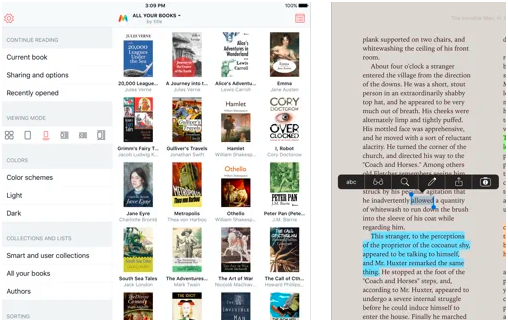 4: Marvin 3
Yes, you have probably guessed it right, this one is the third addition to the famous app Marvin. No doubt, Marvin was, is, and will be the most popular, important, and best book app for iPhone and iPad ever. The company has committed that this Marvin 3 app includes 150 plus features, that are completely different and fantastic. But, the one down thing about this app, it can't find you the new ebooks that are trending. It will only help you with reading the available ebooks which are present on your phone.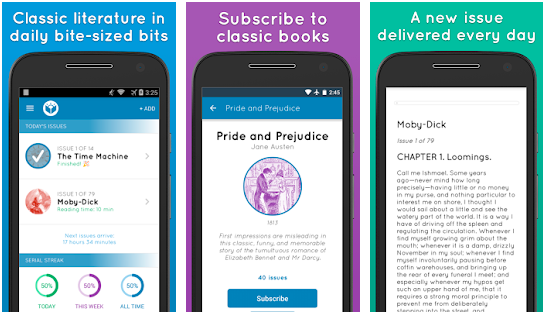 5: Serial Reader
This one is surely a great and best book app for iPhone. Especially for those who are so much into the modern and classic world of books. It provides a little/short version of what you're going to read, without wasting any time.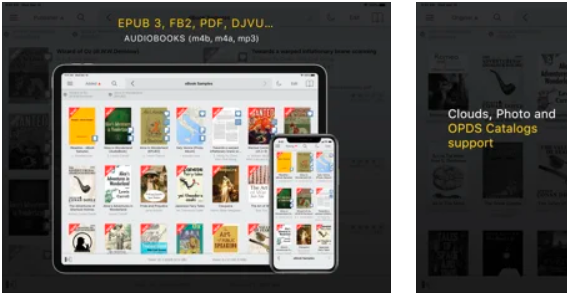 6: TiReader
Well, indeed, this app is not going to give you access to its bestselling books. But, it will surely give you access to the customization corner from which you can get the thousands of popular ebooks that you can download anytime you want.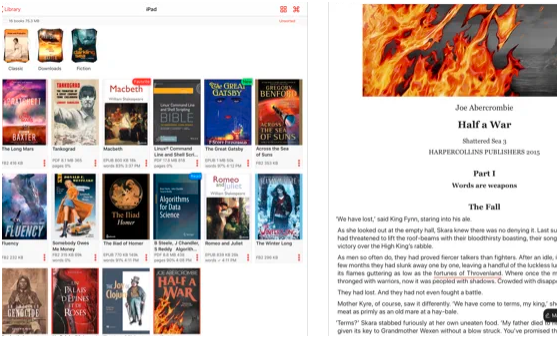 7: Kybook 3
The app didn't require any books in it. The users have to add their ebooks for reading books on iPad and iPhone. Kybook 3 is an addition to kybook 1 and kybook 2. Also, this app will provide you with audio listening. You can listen to whatever you want on mp3. Users can easily choose what they want to read from their Drive.
8: Apple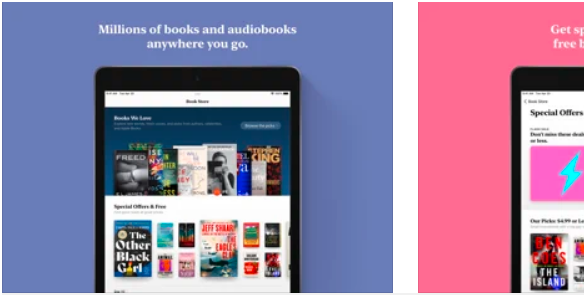 Books
For the third last listed app on our list, we have chosen something directly from the Apple company. Apple Books allows its users to access many options of reading books on iPad and also on iPhone. You can download several ebooks and also the audiobooks directly from the apple app without using any other source like third/fourth.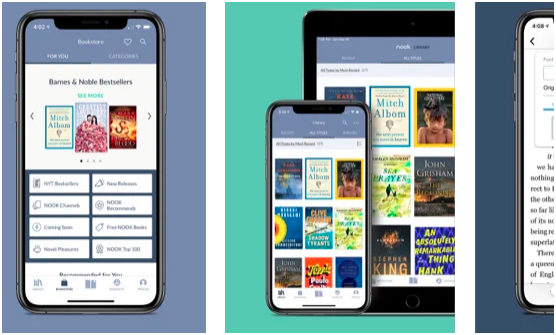 9: NOOK
The NOOK app has improved a lot in the last year, especially for reading books on iPad and iPhone. It would be more likely if you download books directly from the app NOOK because if you downloaded in any other way it will only show you samples.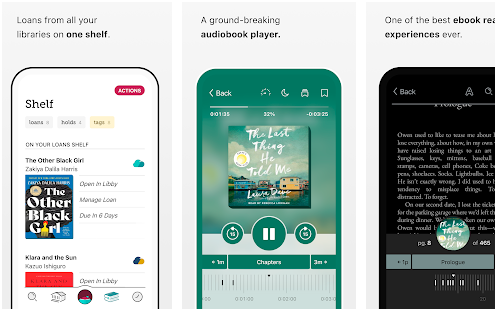 10: Libby
If you're willing to have some ways to read free of cost books on your iPad and iPhone, we got you covered. You'll be completely surprised when you will know that we got a fantastic app for you, Libby. Yes, Libby is an excellent choice for you. Head over to the Apple store and download this app right away.
Conclusion
You can download any of the above-mentioned apps. Choose your desired one and start enjoying reading with a cup of coffee. All the apps are fantastic, but it's your choice to choose the one that is suitable for you.